Muse Exhibit
A Scotiabank CONTACT Feature Show 2017
Curated by Rachel Wine
On display from May 11 - Jun 11, Mon - Sun, 12 pm - 5pm
Opening Reception
Thursday May 11, 2017
7:00 pm - 10:00 pm
Gladstone Hotel
Locations:
Gladstone Hotel, 1214 Queen Street West, Toronto
Gallery 1313, 1313 Queen Street West, Toronto
From print to screen, still to moving images, the methods and materiality of photojournalistic production and dissemination have changed greatly. Despite the rapidly evolving media landscape, the gender imbalance in contemporary photographic reportage remains the same — females are disproportionately underrepresented.
Muse investigates the role of women in visual journalism by subverting themes of voyeurism, female subjectivity, and the often asymmetrical relationship between artist and subject. Featuring a group of emerging storytellers with roots in photojournalism, Muse explores the construction of these women's visual narratives, from inspiration to dissemination. The placement of their work in a gallery setting and the multiple mediums reflected in their projects highlight the contribution of female photographic reportage to producing expanded, creative forms of documentary.
Laurence Butet-Roch : Our Grandfathers Were Chiefs
Most days in Aamjiwnaang go by quietly. Workers tend to their jobs while kids go to school. Teenagers play video games, letting their younger siblings rule the playground. Meals are cooked and shared. Stories are told. Years pass. A grandfather turns 50 as his granddaughter graduates high school. Football championships are lost, baseball games won.
Home to approximately 850 Anishinabek People, Aamjiwnaang is in the heart of Canada's infamous Chemical Valley in southwestern Ontario. In the early 2000s, a community survey of health concerns revealed high rates of respiratory illnesses, learning and behavioural problems, mental illnesses, cancer, miscarriages and stillbirths and other difficulties. The community also noticed a decline in male births.
In this toxic landscape Aamjiwnaang is a green lung, a 3,100-acre territory which its people are intent on safeguarding for themselves and their ancestors, for future generations and all the species, fauna and flora alike, that thrive against the odds.
Since 2010 I've had the privilege of listening to stories of many people in Aamjiwnaang. Some were told over a meal, others around the fire. Sometimes we would head into the bush, or to a coffee shop. Once, while driving from the First Nation's land to the nearby city of Sarnia, on a route that crosses through the industrial complex, a young woman explained how, when she was a child, she pretended that the smokestacks were cloud-makers.
The tales, thoughts and teachings that youth, Elders, parents, brothers and sisters shared with me have informed how I came to see Aamjiwnaang, my photos becoming echoes of their words. Yet at times my images fell short. No picture could translate the mind-bending tricks played by a girl who wanted to believe that clouds, not pollutants, came out of the large chimneys around her home.
Bringing such reveries to light, as well as some of the concerns of Aamjiwnaang residents, requires re-imagining how we approach documentary photography. Their contribution, which often took the form of conversations, could no longer stay concealed. That part of the process had to be made visible.
Last summer, community members, young and old, drew onto large prints of photographs made in the community, populating my observations with the fruits of their imagination. Two groups of friends, all under the age of 18, sketched their take on the end of the world. In one, the moon hits the earth, killing all but the spirit of the water, which would spark new life on the planet. In the other, two teenagers are tasked with saving the world from climate change and oil spills.
—
Laurence Butet-Roch, a member of the Boreal Collective, is a freelance writer, photo editor and photographer based in Toronto. Her work, which examines the intersection between place, memory and identity, interrogates the relationship between economic prosperity and the wellbeing of communities.
Michelle Siu : In Limbo
Ethnic Haitians in the Dominican Republic exist on the margins of society, undocumented, with no clear route to citizenship. Immigration policy places them at risk of statelessness and deportation. In Limbo provides visual evidence of this otherwise invisible population, deprived of basic rights such as security and education.
After a longstanding history of racism, a controversial 2013 court ruling established that only those born in Dominican Republic to Dominican parents or legal residents are considered citizens. The vast majority of those affected are of Haitian descent and the court ordered the revocation of citizenship. This affects just under half a million immigrants born in Haiti and perhaps 200,000 more who are their descendants born in the Dominican Republic. Children born there to Haitian mothers are among the most vulnerable as they are at the highest risk of deportation and statelessness.
My series of portraits captures the lives of these ethnic Haitians living in poverty in makeshift settlements along the shared border, deprived of rights due to the difficulty of accessing identity documentation in either country. While the Dominican government maintains no record of their existence, these photographs provide a visual testament of those affected.
—
Michelle Siu is a documentary photographer and freelance photojournalist based in Toronto. As a daughter of Chinese immigrants in Canada, she is drawn to human rights stories affecting vulnerable people and disenfranchised cultures.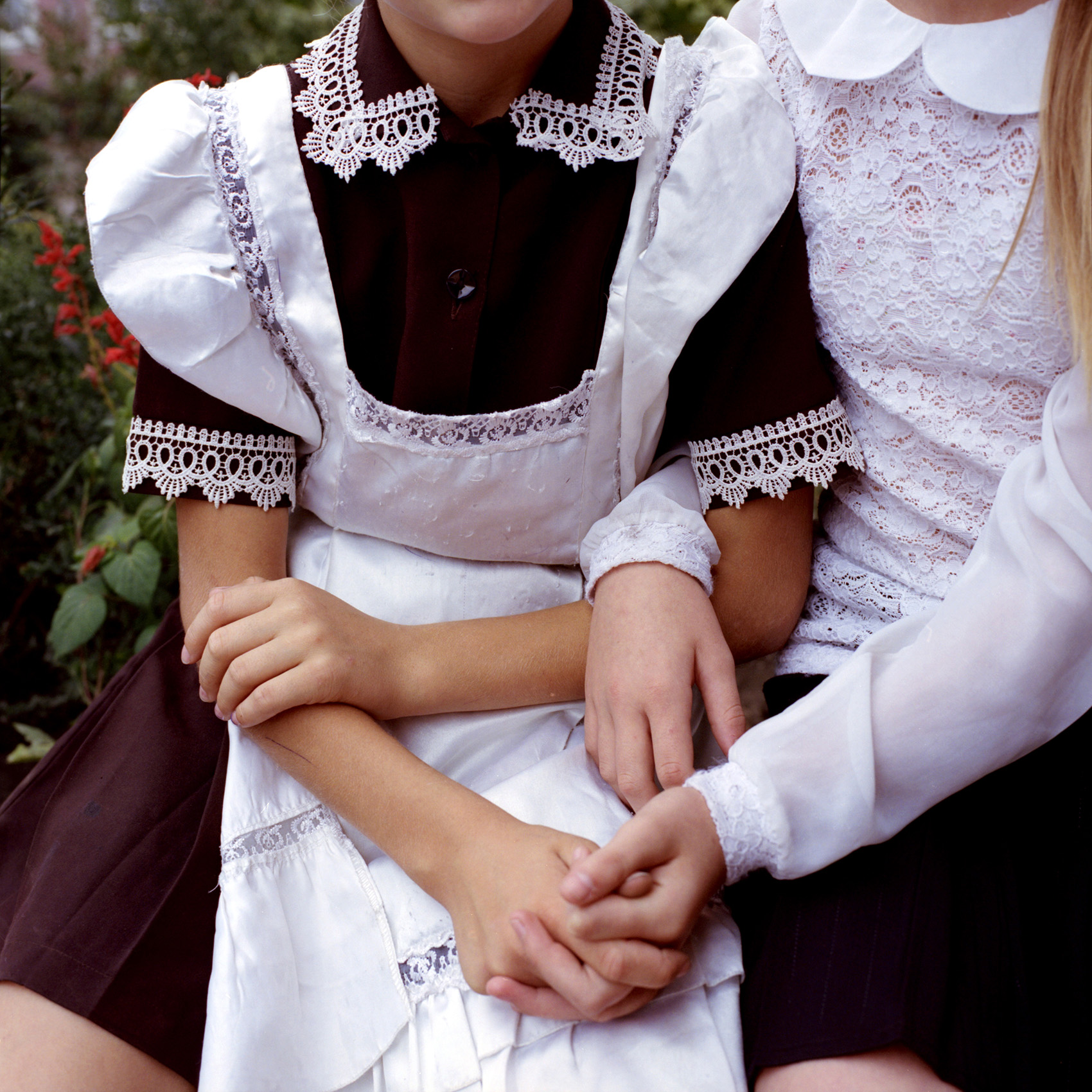 Marta Iwanek : Raivka

The project Raivka explores what it is like to come of age in a Ukrainian "internat" boarding school in the post-industrial region of Dnipro, Ukraine. Local people describe how families were profoundly affected by the fall of the Soviet Union, the collapse of once-thriving industries that followed, and the spread of unemployment, alcoholism and drug addiction.
Internat boarding schools in Ukraine were introduced during the Soviet Union as part of its centralized school system. The schools ranged in their organization – some were focused on certain academic streams, while others' aims were focused on institutional care – special schools for children who were blind, hearing impaired, physically handicapped. Many of the internats also housed orphaned children or those without parental care. As the new government looks towards a new system of foster care, the children left in the system feel the weight of the past.
In a country still struggling to shed its Soviet legacy, and now plagued by war, Raivka provides a quiet glimpse into the lives of young people inheriting this legacy. Its deliberately slow work approach captures fleeting moments and subtle gestures.
Growing up in boarding school forces these adolescents to be independent at a young age, a time of change and struggle. Moments seem to slip away, impermanent and constantly hanging from one day to the next. The nature and pace of Raivka acts as a counter to the temporal nature of these adolescents' lives.
—
Marta Iwanek is a photojournalist based between Canada and Ukraine. Her work examines community and family through the lens of identity and memory. What do we gain from them, and what happens when that connection is lost? Her parents immigrated to Canada and connection to her community has played a strong role in her life.
Annie Sakkab : A Familiar Stranger
A Familiar Stranger is a series of photographic and video images that challenges post-colonial constructs and generalizations about the femininity, religion and agency of Arab women. Defying stereotypes of naive subservience or mindless radicalization, the women in A Familiar Stranger unabashedly project their individuality through how they dress or inhabit spaces.
I started this project to dispel simplistic assumptions about Arab women and to show their varied religious beliefs, ethnicities and personalities. Along the way something shifted -- rather than reveal what they are not, I wanted to more deeply understand my subjects and how religion and patriarchy affect the women and their ability to have agency. I do this by challenging the familiar stereotypes associated with oppression, power and sexuality, and exploring the relationship between observer and subject. In that exchange there is a silent conversation, one that diminished the sense of "other" and imparts a greater awareness of equality and shared humanity.
A woman wearing a veil is often associated with the 'inferior East' and having a lack of authority over her body. While rights to a woman's body in the Arab world are tied to cultural and religious norms, what is missed is how much latitude women have within those parameters. The choice to wear the veil rather than not wear it can be a symbol of resilience and strength, and hence an act of empowerment. In the same context, women's rights are not just about women being able to express their agency, but also about men getting in touch with feelings and a level of self-expression that is not expected in a patriarchal society.
The simple act of veiling and unveiling reveals a multitude of emotions in my photographic sequence of Um Basel. She is making the decision about what she shows and what she does not; and foremost she has made a choice to trust me taking her photograph during such private moments. In her trust I saw a sense of agency, a beauty, associated with the various ways Arab women use the veil in relation to the people around them.
In the image of her breastfeeding an infant, Um Basel will most readily be identified by the western observer as a mother. Unnoticed in this interpretation is that she is also a survivor, a powerful and a resilient refugee in exile, acting in a community that would denounce any woman for exposing her breast to feed her child. A day before this image was taken, Um Basel was unapologetically breastfeeding in front of men who were not direct relatives. For her, it is a primal and natural act – an act that for many western women is considered either taboo or a political statement that speaks to a woman's right to show her body.
The images appear to be reminiscent of Orientalist paintings, yet the subjects are not passive objects for voyeurs of the exotic. They are strong, defiant, self-possessed, almost iconic. One such image is of Hanan, resting with her veil half up. She exudes a quiet sensuality, negating the idea that Arab women have no feminine agency. She appears in another image with her father, an icon of patriarchy, who shows a connection and tenderness towards his daughter that may be unexpected for the western viewer.
A Familiar Stranger is a continuous exploration of distance and intimacy, inner life and outer persona, tradition and modernity. Western representations of Arab women do not allow us to see the intricate, even paradoxical, lives they live. Without acknowledging the complexity of others, we lose the opportunity to deepen our understanding of the world, and of ourselves.
—
Annie Sakkab is a documentary photographer who lives in Toronto. A Palestinian-Canadian, born and raised in Jordan to a Christian family, she has worked and resided in London, Rome, Dubai and Amman. Her documentary practice investigates socio-cultural issues and questions of identity and seeks to raise awareness of experiences of exile, uprooting and displacement among marginalized groups.
Galit Rodan : The Hard Season
"[A woman] has to survey everything she is and everything she does because how she appears to others, and ultimately, how she appears to men, is of crucial importance for what is normally thought of as success in her life. Her own sense of being in herself is supplanted by a sense of being appreciated as herself by another… "
-- John Berger, Ways of Seeing
The Hard Season was borne out of loss. The end of a relationship left me with a profound feeling of sadness and emptiness and a need to reconfigure my sense of self-worth. The degree to which I located my value in ingratiating myself to my partner is a reflection, on the personal level, of a patriarchal history in which women's worth has been defined by and in relation to men.
A series of portraits of women in nature came to fruition as a means of examining my own feelings about the place of women in society. The objectification of women for male pleasure is endemic in art and culture, in which men have typically been both the creators and the consumers. Though the over-sexualization and fetishization of women is more visually apparent in modern times, women in every era have been valued in accordance with their ability to conform to the standards of beauty and behaviour.
The Hard Season captures the beauty of the pre-Raphaelite aesthetic while subverting the male gaze. The women in the photos are collaborators as opposed to consumable objects. Conventional ideas of feminine beauty are referenced but reclaimed, replacing the voyeurism between creator and subject. An intimacy is produced through spending hours alone in nature together, stripping away the distractions of the city and using drives, hikes and idle time to forge relationships based on openness and vulnerability. Through connecting and empowering others I was able to reconnect with and empower myself. The women are goddess-like as a means of honouring the importance they came to hold in my own journey to self-reclamation.
—
Galit Rodan is a freelance photojournalist based in Toronto. Her personal work explores feminist themes around solitude, vulnerability and empowerment and seeks to reframe the way women have traditionally been commodified and sexualized in a male-dominated art world.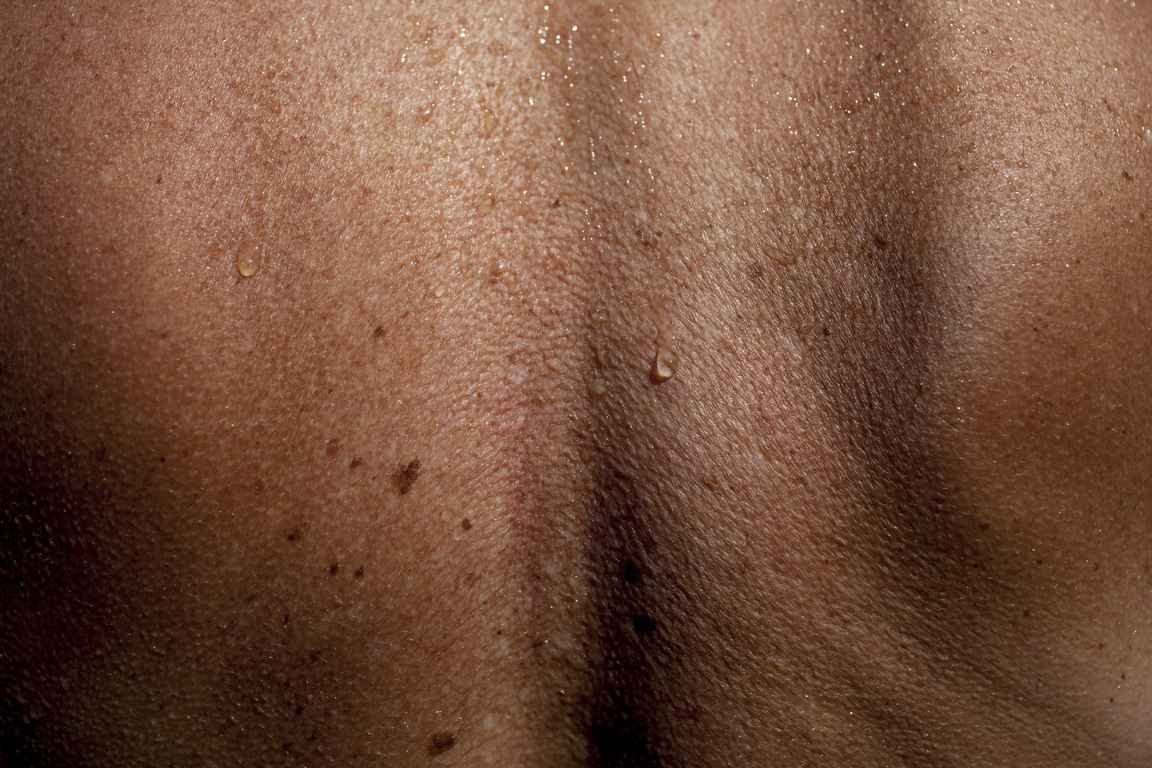 Chloë Ellingson : As Long As Life Lasts

The most difficult realization I faced when my father died was how little I knew my mother. While a close relationship with my father was woven through my formative adolescent and adult years, my love for my mother was implicit and unexamined. Through my years spent in the depths and recesses of grief, pain has given way to an open space in which to see my mother in her strength, her beauty and the way she interacts with and is shaped by the world around her. This work shows the relationship between my observations of my mother where she is happiest, in water, and the beauty that has since been injected into my perceptions of her in daily life. It is a reflection of the beginning of honouring a lasting gift my father left me: the opportunity to encounter my mother.
—
Chloe Ellingson is an independent documentary photographer and filmmaker based in Toronto. Her work currently focuses on how family, an institution we are all ultimately connected to, informs a person's sense of self and perceived place in the world, and how it is impacted by its cultural landscape.
Hannah Yoon : You Will Be a Blessing
You Will Be a Blessing explores my upbringing as the child of Korean missionaries to Canada. My parents were among approximately 22,000 Koreans sent to over 160 countries for "reverse missions," or missionary work originating from non-western countries. Through vernacular imagery, I highlight the intimacy and the distance of my past and how these conflicting feelings shape my present life. These images stir up feelings of curiosity and nostalgia while providing a glimpse into my family life. Through recent and childhood photographs, I reveal how my experience as a child of Koreans with dual identities as immigrants and missionaries formed my past and present self. I capture my journey of growing up in an intensely religious and purpose-driven household, while examining the difficulties commonly experienced by immigrant families such as isolation, racial discrimination and cultural and generational divisions between parents and children.
—
Hannah Yoon is a freelance photojournalist based in Waterloo, Ontario, who seeks to portray and share the truth through her images. She believes there is power in telling stories and sharing moments that may go undocumented and works hard to visually show the beauty and secrets in what is often overlooked.
Anica James : After / Shock
The photographs for After / Shock originate from two personal collections and document my journey over the past three years with posttraumatic stress disorder.
After / Shock began as a way to visualize my struggle with PTSD when words would not suffice. In June 2014 I was manipulated, threatened, held against my will and sexually assaulted by a photojournalist in Nepal. Three months following the attack, my best friend of 17 years passed away and my trauma worsened. These back-to-back events sent me spiralling downwards, which nearly caused me to give up photography, and life, altogether.
Feeling helpless and disconnected from people, I turned to nature to seek solace and comfort during times of distress. This experience allowed me to gain the clarity to be able to dissect my thoughts and emotions surrounding my trauma. Each image in this project is a visual journal of the triggers and feelings that I faced month after month following the attack and the loss of my best friend. As a collection they act as a meditative reflection, a timeline of my illness, the intertwining of stress and grief.
The road to recovery has been tough and I know it is not over. Looking inwards by turning the lens on myself was not an easy task, but I knew it had to be done to help myself heal. This project has proven to be both therapeutic and cathartic, visual proof that, with time, darkness will turn to light. This collection of images aims to shed light on the experience of PTSD. By telling my story, I seek to encourage others to share their own experiences of trauma.
—
Anica James is a documentary photographer and educator originally from Peterborough, Ontario. With an empathetic approach, Anica's work explores women's and healthcare issues and looks at developing communities and their underlying complexities.